Facebook uses the word "headwind" to describe its situation with Apple.
Facebook has built one of the most terrible money machines the world has ever seen. But then, Apple appeared and immediately inserted a wrench into the gears of that machine.
That was one of the comments about Facebook's situation last week, when Facebook's parent company Meta released an alarming earnings report. Immediately, the social networking giant's capitalization evaporated $250 billion in just 1 day – a drop in value of up to 26%.
Through this, many people who hate Facebook have the opportunity to affirm some of the things they used to think such as Facebook is losing a significant number of users, the company accepts a loss of $ 10 billion to develop the metaverse but has not had any results. TikTok is gradually taking away the market share pie and becoming a serious competitor of Facebook. These thoughts are partly true, but it's certainly true that Apple directly hurts Facebook's revenue.
Facebook says Apple's change to the way advertising works on iOS apps – specifically now that it's harder for app makers and advertisers to track user behavior – will cost Facebook up to $10 billion in sales this year.
Even so, Facebook is still making huge money from advertising. They are forecasted to bring in $129 billion in advertising revenue this year. But that means Facebook's ad business will only grow about 12% from 36% the year before. Wall Street used to praise that Facebook was growing at rocket speed, but perhaps now it's malfunctioning and could explode.
Although Apple's change has affected Facebook, many outsiders and people working at Facebook think that in the end, Facebook still finds a way to handle it because they are a giant with "tons" of cash as well as a home to the best engineers.
Facebook uses the word "headwind" to describe its situation with Apple. Many observers wonder if Facebook is doing too much to win the sympathy of regulators seeking to rein in its power and divert attention to Apple, which is also under antitrust scrutiny.
Facebook is telling the public that Apple's ad-related change is serious. According to COO Sheryl Sandberg, Facebook's targeted ads are becoming less and less accurate because they know less information about user behavior.
That means advertisers on Facebook have to spend more money hoping to reach iPhone users. Furthermore, they also have to accept that every penny they spend may not be worth it.
After Apple made the change, many advertisers turned to other services such as email marketing or sought to reach Android users where anti-tracking measures were not yet in place.
"It's clear that the market is still figuring out how to handle [Apple's new rules] on iOS, and shifting focus to Android and organic channels on iOS," one expert said.
Facebook says it's working to improve things for advertisers going forward through its "aggregated event measurement" solution. This is the concept that while Facebook can't tell advertisers which individuals click on links or download apps after seeing an ad, Facebook can tell them a larger group of users did.
Depending on your perspective, it's either a huge improvement for user privacy or a huge setback for internet advertisers. But both Google and Snap have launched similar products and told investors they're doing well. Facebook's senior executives admit that their version is not yet and it may take a few more months.
As a reminder, Facebook is a giant that won't disappear in the near future. And it's also perfectly reasonable to assume that they're going to mess around but still manage to get through this because they're so big. Advertisers also don't have much better choice than advertising on Facebook.
But you can also find Facebook tacitly admitting that even as its tools get better, they'll never work as well on iOS as they used to.
They are also shifting their business to other platforms, not only at Marketplace but also digital stores on Facebook and Instagram. Besides, there is the Reels platform, although Facebook has not yet run ads here. Their purpose is to build now to reap the sweet fruit later.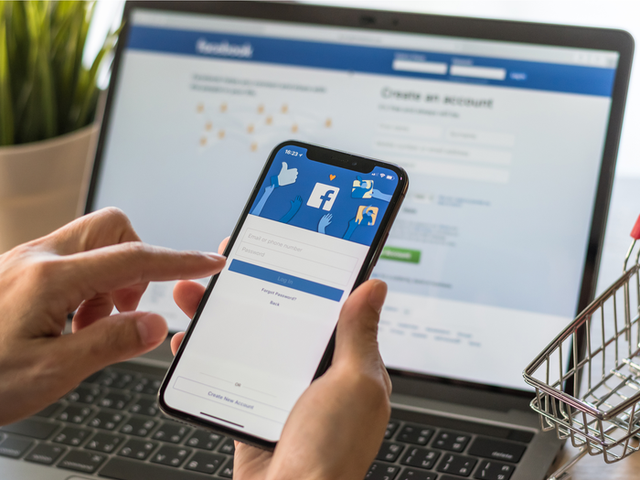 More deeply, it can be considered that the "Apple problem" is the driving force for Facebook to promote the Metaverse project. It will take years to make a profit from Metaverse, and it may never even happen.
But if Metaverse is profitable, Mark Zuckerberg has built a software and hardware platform where he and advertisers can interact directly with users without Apple or anyone else interfering.
Which brings us back to Apple, which has always insisted that it makes changes because it values ​​user privacy, not because it wants to harm Facebook. And it should be clear that Apple also doesn't want Facebook to disappear because Apple users like Facebook. For hundreds of millions of people, an iPhone without Facebook, Instagram or WhatsApp is a useless iPhone.
However, Apple also shows contempt for Facebook's core business model. Although not only by name, Apple CEO – Tim Cook, has repeatedly publicly criticized models that "prioritizing conspiracy theories and violent incitement simply because of their high rates of engagement," "not just tolerating, but rewarding content that undermines public trust in life-saving vaccination," and "seeing thousands of users join extremist groups, and then perpetuating an algorithm that recommends even more."
"If a business is built on misleading users, on data exploitation, on choices that are no choices at all, then it does not deserve our praise," Cook said in his speech at an international privacy conference. "It deserves reform."
Is it possible that Apple is deeply concerned about user privacy and sees an opportunity to hold back one of its competitors and build its own advertising business?
But instead of wondering what Apple's motives are, perhaps we should spend some time thinking about the power that Apple possesses. While regulators around the world are struggling to rein in Facebook's power and influence, Apple, with just one change in its operating system, was able to put Facebook at a disadvantage.